May 17 and 18 - Open Workshop
As part of the "Loire Atlantique" shire's annual event: L'art prend l'air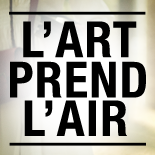 Open Workshop (4 imp. St Laurent - Nantes)
May saturday 17 and sunday 18 from 10h to 12h and from 14h to 20h.
The shown artworks are of three types (paintings, sculptures and drawings) for optimum use of space and allowing everyone to find the medium in which he have best feelings.
All this achieving a slightly strange atmosphere, possibly a little creepy, a bit like the ones of Tim Burton or Gerald Brom.
These works are intended to be keys to open the doors of a fantastic world, even if it's a bit spooky.
Thank you for coming!
Pictures of the Week-end :
---